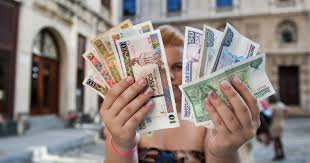 "Cubans have always been resourceful," says Ana, the owner of a private farm-to-table restaurant near Havana. "But now we need to be magicians and acrobats." The communist island is facing its worst shortage of food since the 1990s. Finding ingredients was never easy in a place which imports around 70% of its food. Over the past year it has become nearly impossible. When grocery shops are empty, as is so often the case, Ana tries the internet or the black market, only to find that prices are prohibitively high. Farmers no longer want to sell produce to her, she says, as they need to eat it themselves.
The government blames the shortage of food mostly on sanctions imposed by the United States—sanctions which, on June 24th, the un General Assembly voted to condemn, as it has done nearly every year since 1992. But since 2001 the sanctions have exempted food. Indeed, the United States is the largest exporter of food to Cuba, though last year those imports were at their lowest level since 2002.
Some external factors have affected the food supply. The jump in global food prices, which in the year to May surged by 40%, the largest increase in a decade, has made imports more expensive. But the main problem is the government's lack of hard currency. Tourism, normally 10% of gdp, has atrophied because of the pandemic: whereas 4.2m people visited in 2019, just over 1m did last year, nearly all in the first three months of the year. Remittances have also suffered. Before covid-19, commercial airlines would operate as many as ten flights a day between Miami and Havana, all packed with cash-toting mulas. But now only a handful of flights go to Havana each week. In addition, this year's harvest of sugar—one of Cuba's main exports—was the worst in more than a century, as a result of drought (the dollar shortage also sapped supplies of fertiliser and petrol).