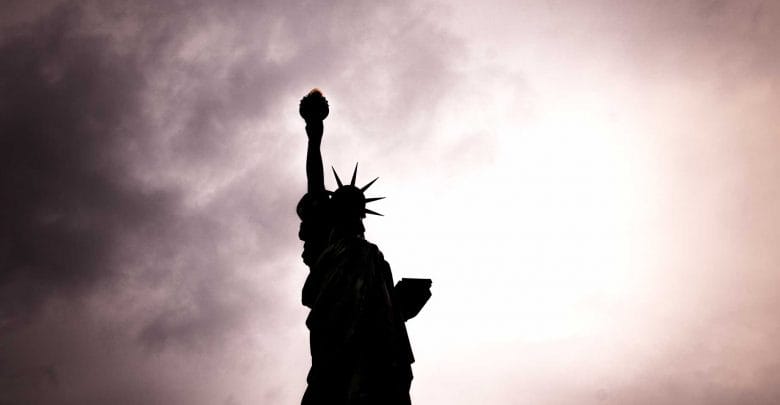 Approval ratings at or near record lows for the U.S. in 20 countries
Germans (6%) just as likely as Iranians (6%) to approve of U.S. leadership
China's approval ratings also took a hit amid the pandemic
WASHINGTON, D.C. — As poor as global ratings of U.S. leadership were during President Donald Trump's first year in office, they are potentially shaping up to be worse during his last. In 20 of the 29 countries and areas that Gallup has results for so far in 2020, approval ratings of U.S. leadership are at new lows or they tie the previous lows.
Median approval across the 29 countries and areas stood at 18% in 2020, down from 22% for this same group in 2017. On its face, this decline is not good news for the next U.S. administration, but even worse news is the number of allies on the list of countries where approval dropped to historic lows: Ireland (20%), the United Kingdom (15%), Denmark (14%), Switzerland (10%), Germany (6%) and Iceland (5%).
NATO ally Albania stands out as the only country of the 29 where the U.S. earns majority approval — and it typically gives the U.S. some of its highest marks — but the 56% of Albanians who approve of U.S. leadership is also a new low.
Do you approve or disapprove of the job performance of the leadership of the United States?
Approve
Disapprove

%

%

Albania*
56
22
Mauritius*
50
40
Ecuador
43
45
Japan
39
38
Australia
29
66
Taiwan, Province of China**
28
50
Malta*
26
57
New Zealand
26
65
Finland*
20
76
Ireland**
20
70
Cyprus
19
59
Italy*
19
78
Slovenia*
19
73
France
18
75
Netherlands*
18
78
Russia
18
71
Canada*
17
82
Spain
17
79
United Kingdom**
15
75
Denmark**
14
76
Belgium
12
80
Norway*
12
85
Portugal*
12
68
Sweden*
11
82
Switzerland**
10
79
Austria*
9
85
Germany**
6
89
Iran*
6
84
Iceland**
5
81
*Ties previous low ** New low
WORLD POLL 2020
The declines in U.S. leadership approval come in a tumultuous year for most countries. Amid the chaos of the COVID-19 pandemic, the U.S. continued to disengage from the world stage, including pulling out of the World Health Organization over the summer. Around the same time, the U.S. also pledged to withdraw troops from Germany, where approval dropped to a record-low 6% — notably tying it with Iran (6%) and Iceland (5%) for the lowest approval ratings.
Line graph. Just 6% of Germans approved of U.S. leadership in 2020, marking a new low. Approval of U.S. leadership has dropped 16 percentage points since Trump took office.
However, the news was not all bad. Ratings of U.S. leadership improved to their highest levels during the Trump administration in a handful of countries. Although nowhere near majority level nor their previous record highs, approval ratings in Ecuador (43%), Japan (39%), Australia (29%), New Zealand (26%), and Russia (18%) were at their highest level since 2017. Ratings in Russia notably more than doubled, rising from 8% approval in 2017 to their current level. However, disapproval among Russians was also the highest of the Trump presidency.
Line graph. Approval of U.S. leadership rose to 18% in 2020, marking a new high for the Trump presidency. More than seven in 10 Russians also disapproved of U.S. leadership.
China's Image Takes a Hit, Germany's Ascends
The U.S. was not the only country whose leadership took a hit in 2020 among this group. China, the country where the COVID-19 virus is thought to have originated, saw its ratings slide to a median of 17% in 2020, down from 22% in 2019. Approval ratings were at new lows — or matched previous lows — in 13 countries, including single-digit ratings in Denmark (8%), Belgium (7%) and Sweden (5%).
Russia's leadership approval remained low, but it actually rose two points from a median of 17% in 2019 across these countries to 19% in 2020. But of the four asked about, Germany gained the most ground in 2020, with approval ratings across these countries rising from a median of 59% to 62%. (Read more about Germany's ratings.)
The leadership rankings of these four countries so far in 2020 look much like they did in 2019, with Germany firmly on top, and the U.S. clustered with China and Russia.
Implications
It's too early to say that the U.S. is on tap to see its worst rankings ever for any year and what effect the U.S. election could have on the image of U.S. leadership. The global picture should be clearer by Inauguration Day in 2021 when most of Gallup's 2020 fieldwork in nearly 100 more countries should be complete.
However, as it stands today, President-elect Joe Biden will have a lot of repair work to do when he takes office in late January — perhaps even more work than awaited President Barack Obama when he took over from a highly unpopular President George Bush.
Since Biden left office as vice president, approval ratings of U.S. leadership have dropped 51 percentage points among long-time ally Portugal, 44 points in the United Kingdom and 37 points in Germany. But Obama overcame similar deficits when he took office, which shows that it can be done.
For complete methodology and specific survey dates, please review Gallup's Country Data Set details.
Learn more about how the Gallup World Poll works.