Dictadura
Obituarios
Nexhmije Hoxha, 'Lady Macbeth' of Albania, Dies at 99
A political partner with her Communist dictator husband, they isolated their small Balkan nation, executed dissidents and drove the economy to collapse.
Nexhmije Hoxha, who joined with her husband, Enver Hoxha, the Communist dictator of Albania, in overseeing an oppressive regime that isolated the country after World War II, executed dissenters and drove the economy into the ground, died on Feb. 26 at her home near the capital, Tirana. She was 99.
Her death was announced by her son Ilir Hoxha and confirmed by Agence France-Presse and other news outlets.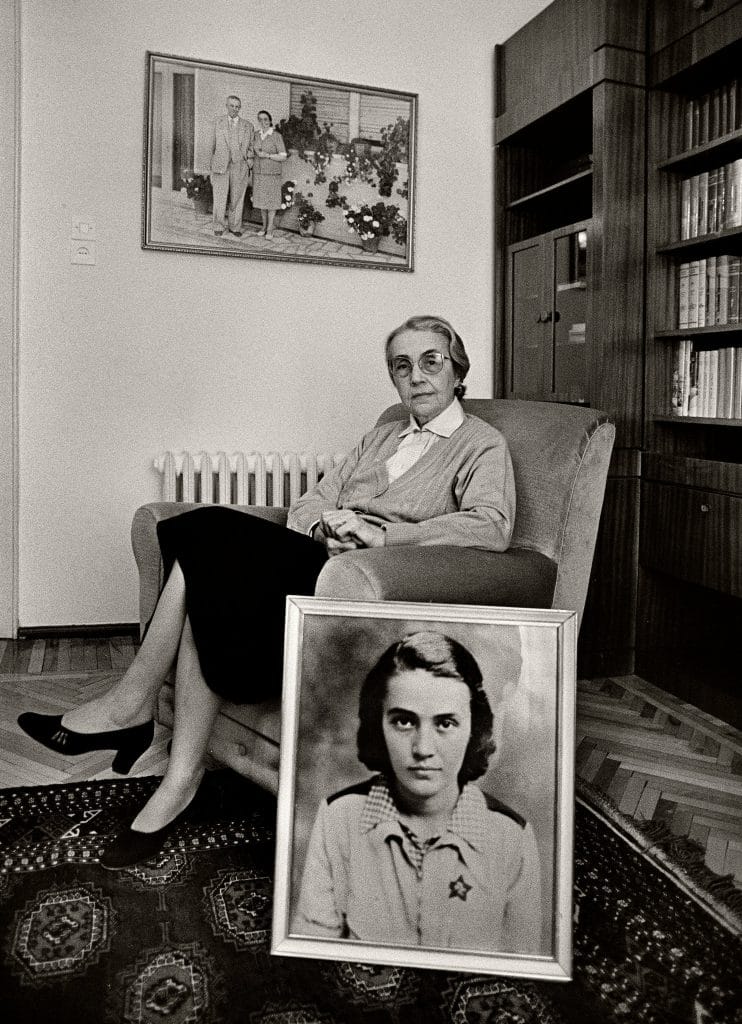 In the decades after the war, Nexhmije Hoxha (pronounced nedge-MEE-yah HOH-jah) was a top Communist official in her own right in her small mountainous Balkan nation, Europe's most secretive and poorest country. When her husband was incapacitated by ill health, she became more influential, controlling Albania's secret police and orchestrating purges, arrests and show trials.
Of the many spouses of dictators, the Albanian writer Ismail Kadare said, she was "the most evil, the most perverse." The Guardian called her "Europe's last unrepentant Stalinist." Her foes settled for "Lady Macbeth."
Albania was initially allied with the Soviet Union after the war, but Mr. Hoxha soon severed that relationship. He established ties briefly with China, but those frayed after Mao Zedong's death in 1976, and Albania remained isolated from the outside world.
Mr. Hoxha, who died in 1985, banned travel abroad, private property and religion. Hundreds of churches and mosques were demolished. To ward off invasion by airborne troops, he dotted the landscape with hundreds of thousands of bunkers and concrete posts topped with sharp spikes. His policies caused widespread poverty and misery.
While their countrymen starved, the ruling couple lived in luxury in a compound with an indoor swimming pool. They "enjoyed supplies of Italian salami, French wines, western cigarettes and the services of French medical doctors,"The Guardianreported. "They were believed to own a number of houses, as well as 25 refrigerators, 28 color televisions and 19 personal telephone lines."
The Hoxha regime, which lasted from 1945 to 1991, did not tolerate dissent. More than 6,000 of its opponents were executed, the remains of more than 5,000 of them dumped in secret mass graves, according to the International Commission on Missing Persons and Albania's Institute of Integration of Ex-Politically Persecuted, which began exhuming and identifying bodies in 2019.
The regime sentenced about 103,000 Albanians to prison based on politically motivated convictions and sent 65,000 people to labor camps, according to the institute.
"Not only did she help him purge political opponents and collaborators, but also their children and people she had known and had even held in her arms," Ani Kokobobo, a native Albanian and chairwoman of the Slavic department at the University of Kansas, said of Ms. Hoxha in a phone interview.
Dissenters were brutalized for trivialities.
"When her husband died, commanders forced prisoners to send letters of condolence to Nexhmije," Dr. Kokobobo said. "Those who refused were punished with solitary confinement or an extension of their sentences."
Ms. Hoxha took it as her mission to defend her husband's reputation and burnish his image. In 1991, she was distraught to see anti-Communist demonstrators pull down a 39-foot-tall bronze statue of her husband in Tirana.
"That was more painful to me than Enver's actual death," she told The Guardian. "It was shocking to think that people could be so barbarous."
Nexhmije Xhuglini was born into a family of ethnic Albanian Muslims on Feb. 8, 1921, in Bitola, in what is now the Republic of North Macedonia. She met her future husband, who was about 13 years her senior, at a clandestine meeting of the Albanian Communist Party in 1941 and embraced his revolutionary ideas, which were based on the teachings of Marx and Lenin.
She was elected to the General Council of the Albanian National Liberation Movement and fought alongside Mr. Hoxha against Albania's Italian occupiers during World War II. Mr. Hoxha emerged as the Communist guerrilla leader, and after ousting the fascists, he became the de facto head of state.
The couple married in 1945.
Ms. Hoxha was elected to the Secretariat of the Albanian Women's League, a branch of the Communist Party, and served as chairwoman from 1946 to 1952 — one of the few spouses of a Communist leader to hold power in her own right. She led her husband's propaganda machine, becoming director of the Institute of Marxist-Leninist Studies, and helped run Albania's secret police.
She also considered herself a force for good for women. In the late-1970s, as president of the Albanian Anti-Fascist Women's Union, she banned the wearing of the Muslim veil as well as Albania's ancient unwritten codes regulating marriages, land disputes and blood feuds.
"It was beneficial having a visible female presence in emancipating women," Dr. Kokobobo said. "But Nexhmije also repressed and victimized other women. She was not a feminist. What she really sought was power and visibility for herself."
After Mr. Hoxha's death, his handpicked successor became president, and Ms. Hoxha served for five more years as chairwoman of the Democratic Front, an umbrella organization that did the bidding of the Communist Party. From that perch, she defended her husband's regime and edited more than 70 volumes of his speeches. She was forced to resign from that position in 1990, and two years later went to prison for five years for embezzlement. She was never charged in connection with the executions or the purges.
In addition to her son Ilir, she is survived by her daughter, Pranvera; another son, Sokol; and several grandchildren.
Ms. Hoxha long maintained that she had no regrets. "What should I be ashamed of?" she asked Agence France-Presse in an interview in 2008. "There is nothing I should feel guilty for."
Katharine Q. "Kit" Seelye has been the New England bureau chief, based in Boston, since 2012. She previously worked in the Washington bureau for 12 years, has covered six presidential campaigns and pioneered The Times's online coverage of politics. @kseelye