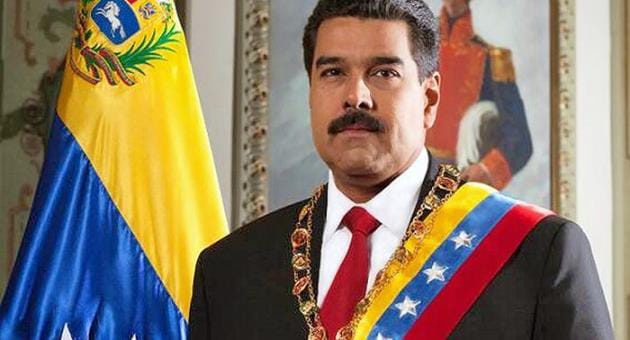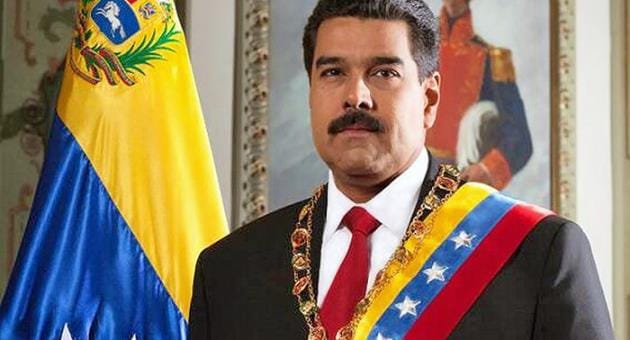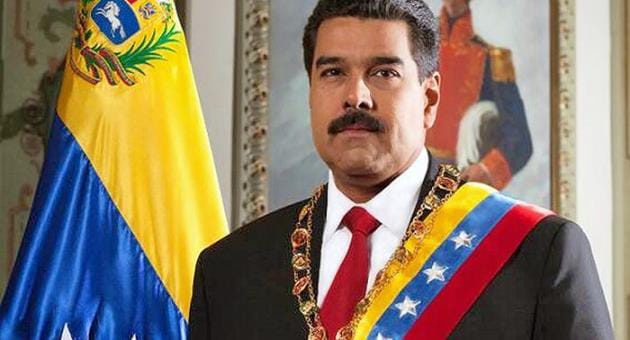 Venezuelan President Nicolás Maduro has been implicated in an American investigation for having laundered some €160 million through an unnamed Maltese private investment firm, according to a Homeland Security Investigations criminal complaint filed in the courts of Miami.
The criminal complaint alleges that Maduro's stepsons helped launder US$1.2 billion in funds pilfered from Venezuela's state oil company, Petroleos de Venezuela, S.A., or PDVSA, that were wired to an unnamed Maltese bank between late 2014 and early 2015.
The ruse was employed through a series of fake investment schemes including fraudulent bond issues and investment funds.
The specific deposits for Maduro's three stepsons were among 10 wire transfers amounting to around €511 million that was wired to and laundered through Malta, according to the criminal complaint.
Although Maduro is not specifically named in the criminal complaint filed by the US Attorney's Office, there are distinct references to him in the document as 'Venezuelan Official 2' and to his stepsons receiving illicit money in Malta, according to multiple sources confirmed by several news sources including The Miami Herald, Bloomberg and The Chicago Tribune.
Maduro's stepsons – Yosser Gavidia Flores, Walter Gavidia Flores and Yoswal Gavidia Flores – although also unnamed, and who are only described as los chamos ['the stepsons' in Spanish] are described by the sources as having received €160 million in funds that were skimmed from PDVSA through the manipulation of foreign exchange rates and which were wired to the Maltese bank in late 2014 and early 2015.
The eight defendants named in the complaint are accused of embezzling funds from Venezuela's enormous oil income and exploiting its foreign-currency exchange system to amass illicit fortunes in Europe and the United States.
To leverage their profits, the defendants took advantage of their special access to the Venezuelan government's foreign-currency exchange system, which offers a far superior rate of exchange than the normal market. That access was allegedly used to convert bolivars into dollars and euros as the defendants plundered the country's oil riches.
In 2014, the Venezuelan government rate overvalued the bolivar by a factor of about 10, allowing massive returns for people able to use the government rate, the complaint said.
Maltese firm so far remains unnamed
Also unnamed in court documents is the Maltese private investment firm that allegedly laundered the ill-gotten proceeds. But what the criminal complaint shows is that the Maltese firm received upwards of €20 million for laundering the money, €511 million in all, at a four per cent service charge.
One of the main players in the operation, according to the criminal complaint, is a certain Jose Vicente Amparan Croquer, aka 'Chente', a Venezuelan national who is described by Homeland Security Investigations as a "professional money launderer".
The affidavit submitted by a Homeland Security agent explains that Amparan "is associated, along with 'Conspirators 5 and 6', with 'European Company 1' in Spain, which is a money laundering front operating as a real estate investment firm".
According to the criminal complaint, "Amparan also maintains relationships with 'European Financial Institution 1' in Malta, a private investment firm, which he uses to launder money."
The criminal complaint shows how records obtained from email search warrants confirm the flow of the funds "from PDVSA to the defendants and other conspirators through European Financial Institution 1" (the Maltese institution).
One email cited in the criminal complaint includes an attachment titled 'Operation 600k', which contained work sheets detailing the illicit cash flows from Venezuela to Malta.
A work sheet titled 'Detailed Income from PDVSA' shows 10 transfers from PDVSA from 29 December 2014 through 3 February 2015 totalling €511,913,270.74.
According to the affidavit submitted in court, another work sheet titled 'Summary of the 600 Operation'; shows that, of the €511 million: €20,476,530.83 was assigned to the unnamed Maltese European Financial Institution 1 as a 4% fee; €227,265,537.52 went to Francisco Convit Guruceaga (a Venezuelan national – who, along with the unnamed Conspirator 2, is often referred to as a member of the 'boliburgués – members of the Venezuelan elite); €159,085,876.26 went to los chamos (the stepsons of Venezuelan Official 2 – purported to be the Venezuelan president); and €68,179,661.26 went to a certain Conspirator 7, who has been identified in the press as Raúl Gorrín, owner of the Globovision television network in Venezuela.
Gorrín, who reportedly has close ties to Maduro and the late president Chávez, has been criticised for having turned his pro-opposition news network into one more friendly to the president.
The work sheet shows that the remaining €36,905,664.87 was accounted for as the 'Cost' of the initial 7.2 billion Bolivars used to obtain the €511 million.
That transaction was done through a Hong Kong shell company named Eaton Global, which ended up with the right to pay PDVSA about 7.2 billion Bolivars (worth around €35 million) and receive about €510 million, of which about €78.8 million was sent to the confidential source.
Further worksheets account for how each recipient moved the money further. The boliburgués, for example, moved €78.8 million to Homeland Security's confidential source and the majority of the rest through apparent Spanish shell companies Volbqr Vontobel and Vencon Holding.
Conspirator 7, the television network owner, is meanwhile alleged to have sent dozens of US Dollar wires through banks in Malta and Austria, including to aviation and yacht services as well as brokerage companies in Miami, Florida.
How it worked
According to the criminal complaint, the conspiracy allegedly began in December 2014 with a currency exchange scheme designed to embezzle around $600 million [€511 million] from PDVSA, obtained through bribery and fraud, and the defendants' efforts to launder a portion of the proceeds of that scheme. 
By May 2015, the conspiracy had allegedly doubled in amount to $1.2 billion embezzled from PDVSA. PDVSA is Venezuela's primary source of income and foreign currency (namely, US Dollars and Euros). 
The complaint alleges that surrounding and supporting the false-investment laundering schemes used for the scam are "complicit money managers, brokerage firms, banks and real estate investment firms in the United States and elsewhere, operating as a network of professional money launderers".
The alleged conspirators include former PDVSA officials, professional third-party money launderers, and members of the Venezuelan elite, often referred to known as boliburgués.
According to US wire taps, the organiser of the scheme, Mathias Krull – a 44-year-old German national and Panama resident – "needed an additional solution for 200 million US Dollars held in European Financial Institution 1 [in Malta] in the name of a straw owner".
The complaint adds that the American's confidential source recognised another participant, named as Conspirator 8, as a straw owner previously proposed to be used to conceal money for the stepsons of Venezuelan Official 2  [widely reported to be the Venezuelan president] during a prior meeting with the Conspirator 8 and 'los chamos'.)
In a 10 January 2017 recorded conversation presented in court, Krull noted that «[Conspirator 7] is asking if the money can be sent. In another, on 23 January 2017, Krull said the money at European Financial Institution 1 [in Malta] is ready to be moved to Conspirator 8 and that, «I met the dude, and also met the guy that represents him.»
In the court documents it is reported that the confidential source asked, «Are these the guy's sons?» (meaning the stepsons of Venezuelan Official 2), and Krull responded, «Nah. Don't, don't, don't ask.»
In a 31 January, 2017 recorded call, the confidential source informed Krull that he was in Miami to discuss the laundering further.
Krull acknowledged receiving money from the Maltese European Financial Institution 1 accounts before (i.e., other laundering activity) when he described how the wires work.
In an earlier recorded meeting (on 27 April, 2016) with Amparan, he assured the confidential source not to worry about [Maltese] European Financial Institution 1 and the fake contracts because European Financial Institution 1 will let him know if there is an investigation and that Amparan «can manipulate that».
Two arrested
Two suspects were arrested at the end of July – Krull at Miami International Airport, and 45-year-old Gustavo Adolfo Hernandez Frieri, a Colombian national and naturalised US citizen, was arrested in Sicily and is awaiting extradition to the US.
Hernandez is accused of using his Miami financial firm, Global Securities Advisors, and another firm, Global Strategic Investments, to launder money with false mutual-fund investments.
The complaint also charged several other people, including Carmelo Urdaneta Aqui, former legal counsel to the Venezuelan Ministry of Oil and Mining, and Abraham Edgardo Ortega, former executive director of finance at PDVSA, with taking part in the scheme. The other defendants remain at large, according to the US Justice Department.
The Criminal Division's Office of International Affairs provided substantial assistance in this matter and US Customs and Border Protection, the National Crime Agency of the United Kingdom and Italian, Spanish and Maltese law enforcement authorities provided assistance.
Assistant Attorney General Brian A. Benczkowski of the Justice Department's Criminal Division, US Attorney Benjamin Greenberg of the Southern District of Florida and Special Agent in Charge Mark Selby of U.S. Immigration and Customs Enforcement's Homeland Security Investigations' (HSI) Miami Field Office made the announcement.
How it began
The alleged money-laundering conspiracy began in December 2014 with a currency-exchange scheme to embezzle $600 million from PDVSA obtained through bribes and fraud, the complaint says. The defendants used an associate, who would later become a confidential source for US investigators to launder a portion of the PDVSA funds. By May of 2015, the conspiracy had doubled to $1.2 billion embezzled from Venezuela's national oil company.
In early 2016, the associate approached Homeland Security investigators in Miami about cooperating and becoming a confidential source, the complaint says. The source agreed to wear a recording device to launder $78 million in PDVSA funds that he had received from a loan contract with the national oil company.
The federal probe, called Operation Money Flight, was launched with the initial focus on the defendants' efforts to launder a portion of the $78 million. That investigation then uncovered the far broader money laundering operation, according to the affidavit.